By World Family Education
Keeping children safe is a core value at World Family Education.
Living internationally presents unique challenges to keeping your family safe. In your host country, you may find very different standards for safety, and you may find very different perspectives on how children are treated or expected to behave. How will you navigate these new waters and protect your family from new and unknown risks?
This discussion of family safety takes into consideration all aspects of abuse and harm, shown in the lists below.
Note that while much of what we consider abuse is caused by adults, in reality a lot of unsafe and abusive behavior can come from peers.
Examples of Abuse and Harm
(Adapted from Social Care Institute for Excellence [UK])
At the heart of family safety is understanding your family's vulnerabilities, communicating with family members about these, and creating a plan to avoid or deal with problems.
Need some practical tools to improve your family safety? Use World Family Education's Family Safety Worksheets.
Vulnerabilities
In your home culture, you're more likely to understand norms of behavior towards children. Knowing what to do when there is a threat or problem is typically quite clear. However, cultural expectations can get turned upside down in a new place. It's important to understand the impact these four areas have on your family's safety:
Unique cultural dynamics exist in any ethnic group, community, or system your family interacts with. And while many parts of the family safety discussion are universal, some are unique due to different cultural contexts.
In each cultural setting you encounter, there will likely be cultural norms that violate your family's moral or safety boundaries. The first step in meeting this challenge is to understand, define, and agree on a set of family moral and safety boundaries. From this baseline, you can assess each setting, relationship, and situation. There will be times when you need to create boundaries to protect your family.
At the same time, some of your family boundaries may not make sense in your host culture and may not, in fact, be necessary. You have permission to look at the cultural scenarios you find yourself in and filter your expectations accordingly. Do this as a family, since your kids' perspectives are very important in assessing risk.
Respecting your host culture is important, and necessary for relationships, but not if it means putting your children at risk. Find the balance that respects the culture and makes all members of the family feel secure in your love and care for them.
Family Communication
Strong family relationships and open communication between family members are vital to preventing a security breach or promoting healing after the fact. A family that prioritizes open and honest relationship and stays connected and unified can handle a lot "in the moment" and has the best prognosis for long-term recovery after a problem.
Even if open communication is strong, it is natural for a child to feel that they should hide stress or discomfort from you, especially if they think it will impact your work, status, or happiness. This means that you will need to be keenly aware of how your child shows stress, and be on the lookout for these signs, particularly in times of transition or new relationships.
Security needs to be a whole family effort. A parent's instincts about safety are very valuable in determining risk. Likewise, parents should understand that a child's instincts for safety are strong and natural, and usually a pretty good indicator of risk. As part of your plan, you should help your kids recognize and utilize their instincts and intuition in situations with potential risk. Maintaining good communication within the family ensures that all members are sharing their instinctual input about a situation.
Even if open communication is strong, it is natural for a child to feel that they should hide stress or discomfort from you, especially if they think it will impact your work, status, or happiness.
When you have these discussions with your family, avoid communicating or instilling fear. For example, instead of talking about kids getting kidnapped by strangers who claim they are sent by parents, tell your kids that if you ever send someone to pick them up, it will always be someone they know. Your conversations should bring security and comfort rather than fear or distrust. Instilling fear in your child can skew their natural instincts away from trust and toward distrust of people, which is not accurate or helpful. Don't aim to instill a distrust for strangers, but rather a distrust for strange or inappropriate behavior.
In many places, children have long been taught to avoid talking to strangers. This is not a very helpful guideline for several reasons. For one, people you know and even trust may pose the biggest security risk. Also, it can cause confusion in situations where a child is expected to talk to strangers, such as meeting new people at a function or when a child is lost or needs help. It also gives the false impression that strangers are not trustworthy. Teach your children how to notice signs that a person might be acting abnormally or suspiciously. Teach them how to find a safe person when lost or in trouble such as a security guard, store manager, or a woman with children.
Your family should have vocabulary for talking about things related to safety. For example, your family can talk about the differences between safe touch, unsafe touch, and unwanted touch.
Planning as a Family
If you have discovered your vulnerabilities and cultivated an open communication environment in your family, you have likely created proactive plans and procedures to increase your family's safety. The following are a few areas to consider planning for.
Next Step:
Use World Family Education's Practical Family Safety Worksheets to help your family assess vulnerabilities, open communication, and make plans.
Other Resources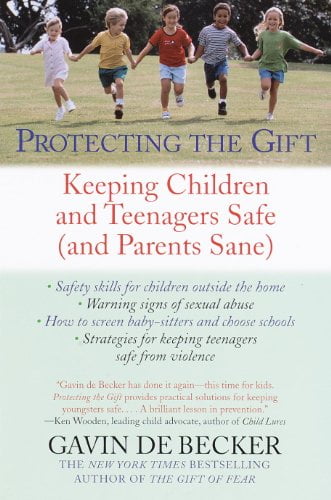 Protecting the Gift — A book with practical steps to enhance children's safety at every age level. Provides help with safety skills for children outside the home, warning signs of sexual abuse, help with choosing schools, strategies for keeping teenagers safe from violence, and more.
Doing Right by Our Kids — A book that offers powerful guides to child safety for families, institutions, and advocates.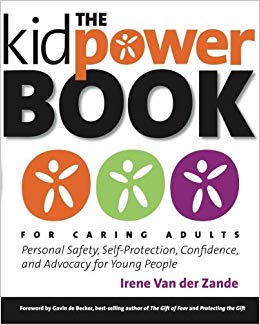 Kidpower.org — Offers a large collection of resources to help parents and kids prevent bullying, abuse, kidnapping, prejudice, and sexual assault.
Home Alone — Guidelines from the UK-based National Society for the Prevention of Cruelty to Children for determining the right time to allow your child to be at home by themselves.
Let's Talk PANTS — Help for parents to talk to their children about staying safe from sexual abuse from the UK-based National Society for the Prevention of Cruelty to Children.
Kids Keep Safe — Educates children about potential dangers and staying safe. Produced by Kidsreach, an organization based in New Zealand, Australia, and Sri Lanka.
UK Safer Internet Centre — Tips, advice, guides, and resources to help keep your child safe online.
Common Sense Media — Reviews of entertainment and tech for parents to determine appropriate material for their children. Based in the U.S.
uknowKids — Subscription-based service helps parents monitor their kids' digital activities on phones and tablets.