By World Family Education
Any web page can be viewed in nearly 100 different languages by using the Google Translate extension.
To access this extension, you must use the Chrome web browser on a computer. Using the Chrome Store, search for the Google Translate extension and install it into your browser. You will see a Google Translate icon appear at the top right-hand corner of your browser frame.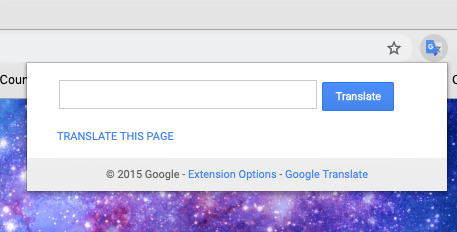 You may now visit any website and translate the text by clicking on the Google Translate icon. A small window will appear, allowing you to translate words or short phrases, and below that is the option to "translate this page." Clicking that link will reveal a list of languages you may choose from to translate the entire web page.
You can also translate specific lines of text. Highlight the text you wish to translate, then click on the Google Translate icon.
If you don't use Chrome as a browser, you can try out another translation plugin, such as: